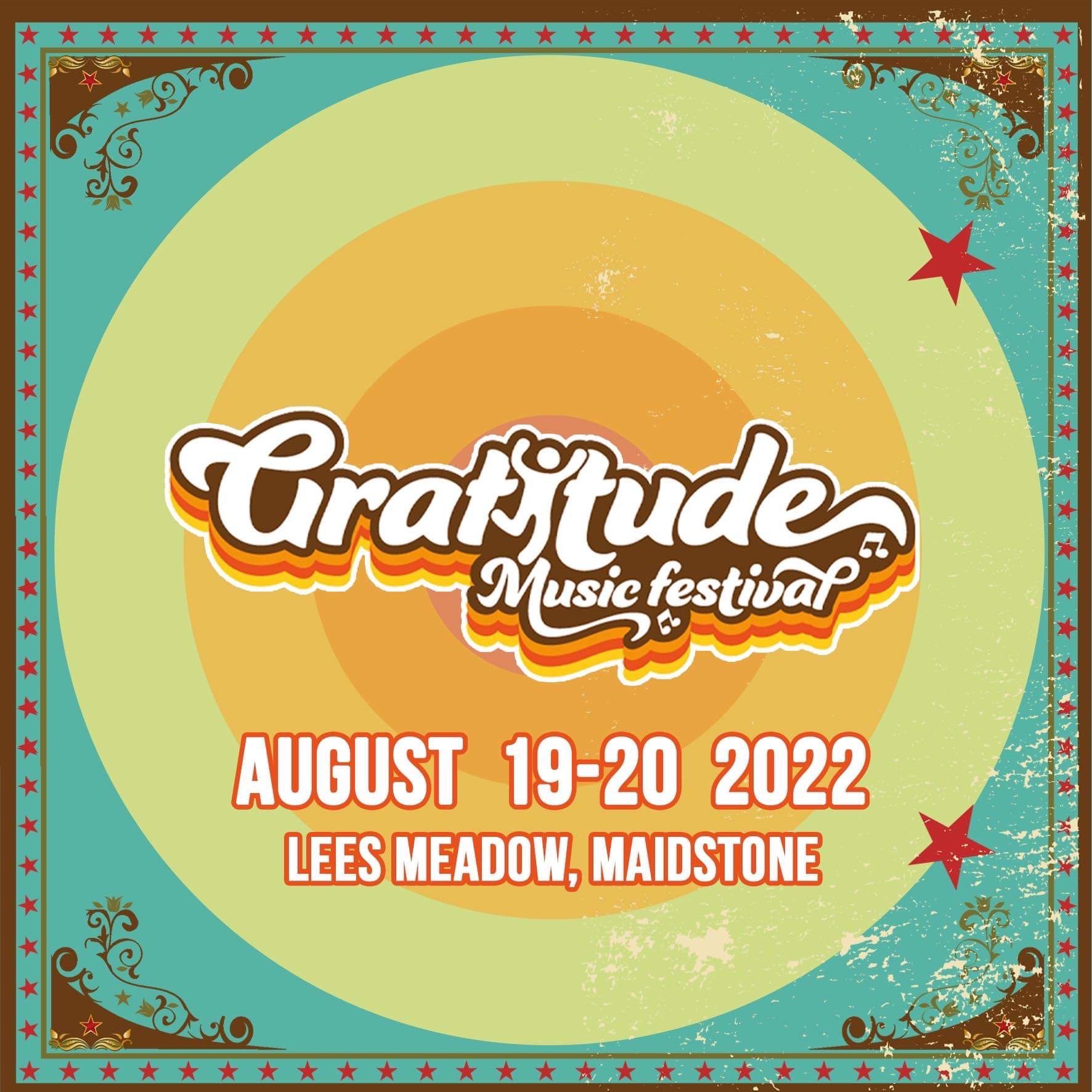 Gratitude Festival
'HiS' and Gratitude are taking this fresh approach of introducing music as a way of not only breaking down barriers but promoting and de-stigmatising Men's Mental Health, accentuated during the recent Pop-Up evening by many men approaching us to open up and share their story.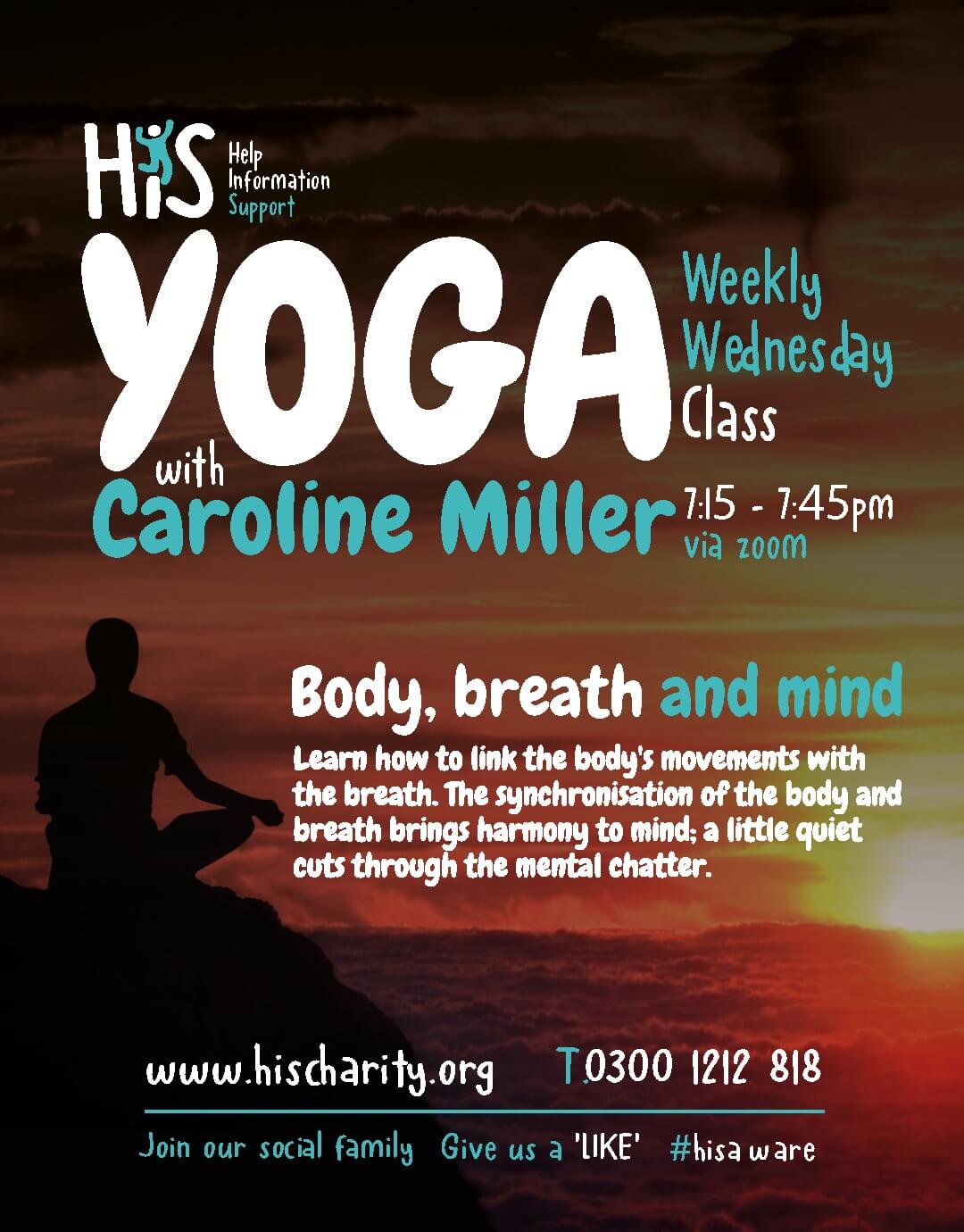 The mind, body, and spirit are in constant sync. Learn how to dominate these three factors and bring harmony to your life. Join us every Wednesday and discover inner peace.
Register below for more information.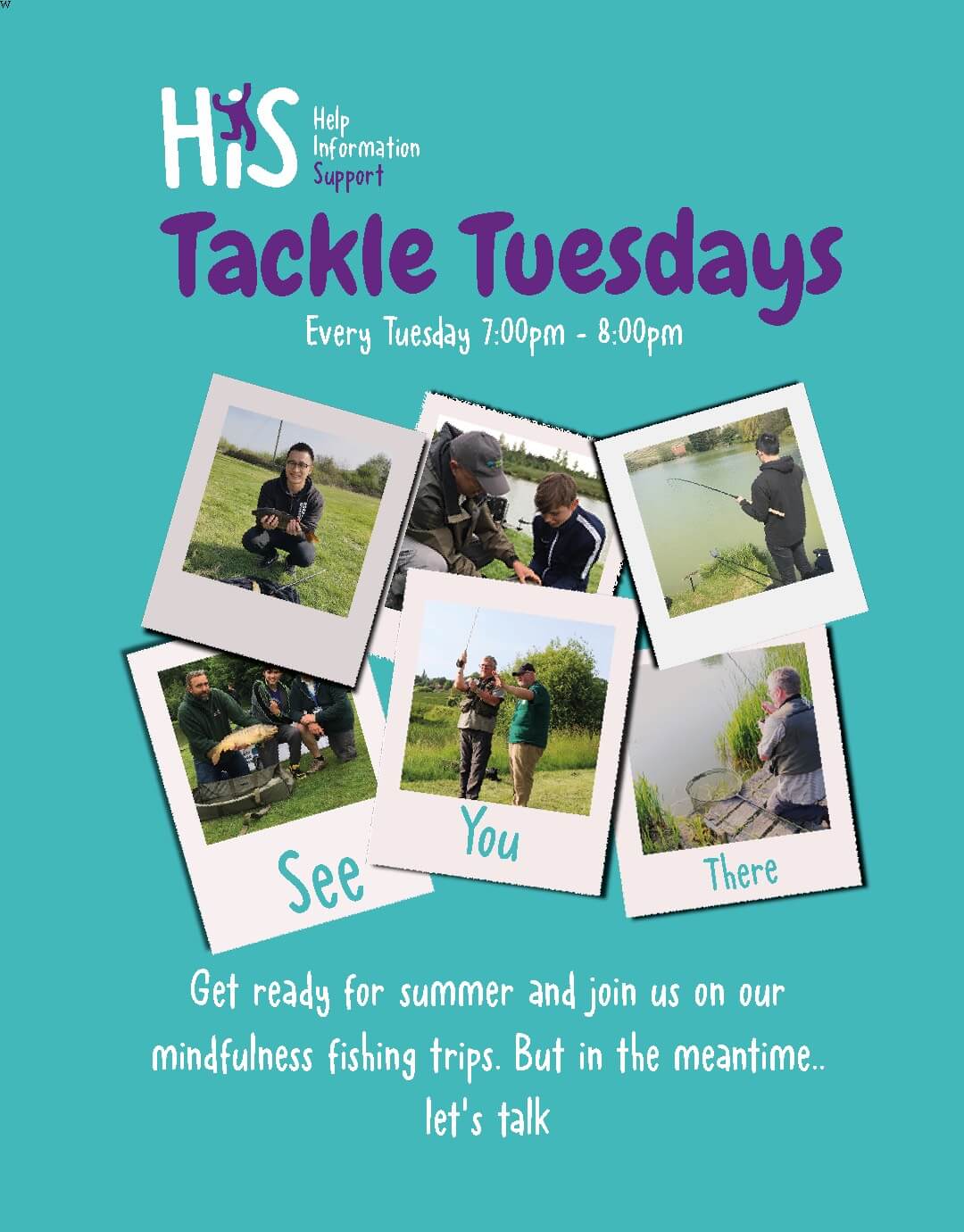 Summer is coming, join us every Tuesday on our mindfulness fishing trips and let's have a chat. Register below and see you there!
'HiS' and Gratitude are taking this fresh approach of introducing music as a way of not only breaking down barriers but promoting and de-stigmatising Men's Mental Health, accentuated during the recent Pop-Up evening by many men approaching us to open up and share their story.
Holistic Therapy and Wellbeing
Holistic therapy is key alongside counselling to ensure a persons recovery. The body can act like a sponge when dealing with stress and tension, increasing mental health. The key to self-improvement is wellbeing.
Yoga
It's time to roll out your yoga mat and discover the combination of physical and mental exercises that for thousands of years have hooked yoga practitioners around the globe. The beauty of yoga is that you don't have to be a yogi or yogini to reap the benefits.
Taiji (or Tai Chi) and Qigong
Disciplines that use movement, meditation, and breathing to improve both your health and mobility. Tai Chi is also a martial art and can be used for self-defence. At Taiji and Qigong in London and Kent, you will learn to increase your energy, focus, and concentration so as to improve mindfulness, body awareness, and your body's ability to move.
Mindfulness
A type of meditation in which you focus on being intensely aware of what you're sensing and feeling in the moment, without interpretation or judgment. Practising mindfulness involves breathing methods, guided imagery, and other practices to relax the body and mind and help reduce stress.
Movement Yoga
Fundamental to the practice is the idea that everything is energy, and moves in waves, patterns and rhythms. Roth describes the practise as a soul journey and says that by moving the body, releasing the heart, and freeing the mind.
Breathing
Unlike other techniques, Transformational Breath demands no pause between inhale and exhale. And, on an emotional level, the emphasis is on outpouring rather than control. 'It allows us to access and clear emotions that have been suppressed or repressed, as well as behavioural patterns that are outdated.
Clinical Massage
Also known as Medical Massage, is simply a collection of massage techniques that focus on improving conditions that have been diagnosed by a physician. At Clinical Massage Therapy, we value our clients and focus on exceptional service, education, and referrals.
Reflexology
May be beneficial in restoring balance and harmony in the body and releasing tension. Practitioners believe that it helps facilitate a deep state of relaxation, calm emotions, and produce a serene mind. Research studies support many of these benefits.
Reiki
People use Reiki to relax and strengthen their well-being; reduce pain, anxiety, and fatigue; help manage symptoms; reduce side effects of medications; it can also support recovery after injuries or surgery.
Osteopathy
A variety of techniques are used to improve mobility, reduce swelling and restore function to all parts of the body. Minor sports injuries can be treated to speed recovery and advice is given to avoid further injury. The cranial technique, an extremely gentle approach, can benefit all ages
Acupuncture's
Effects on the nervous system, endocrine and immune systems, cardiovascular system, and digestive system. By stimulating the body's various systems, acupuncture can help to resolve pain and improve sleep, digestive function, and sense of well-being.
Aromatherapy
Holistic healing treatment that uses natural plant extracts to promote health and well-being. Sometimes it's called essential oil therapy. Aromatherapy uses aromatic essential oils medicinally to improve the health of the body, mind, and spirit. It enhances both physical and emotional health.
Mindfulness for Backpain
Helping you gain the tools you need to control constant pain.
Talking about mental health
We take the issue of men's mental health to schools and the workplace
Workshops for Schools
Our workshops are not just for teachers in the workplace, but also for the children.  At 'HiS' we believe that it's imperative that we teach our children how to process their thoughts, feeling and worries to enable them to self develop a healthy mental health. 10% of children and young people (aged 5-16 years) have a clinically diagnosable mental health problem, yet 70% of children and adolescents who experience mental health problems have not had appropriate interventions at a sufficiently early age.
Mental health and wellbeing workshop for the workplace
1 in 5 employees experiences moderate to high levels of stress
Ideally, we'd all be 'wellbeings' peace in one's self, however with the pressures of work and life means sadly we're not always able to achieve it. you can not just go by judging someone's wellbeing. Evidence has shown us that someone may look like they're coping really well yet, in reality, it couldn't be further from the truth. With that in mind more and more businesses are now recognising the benefits of taking care of your most important asset – your staff is key to a healthy productive and proactive work environment. HiS has bespoke workshop packages that are tailored around your needs from construction to corporate, after all, its what we do.
Events and Retreats
These events and retreats are deeply healing for personal growth, mind body and soul. It is for people who long for deeper meaning and more honesty with themselves and others, who are tired of being enslaved by their fear and resignation. They allow you the space to embrace self-development in a tranquil environment. These are intense personal development courses.
Bespoke Retreat
Join us on a weekend packed full of mindfulness. Take part in Bushcraft, yoga, meditation, breathing workshops, leather making, blacksmithing and massage all with the stunning backdrop of Dorset countryside.
These bespoke retreats are designed to enhance your mental health and well being.
The price of this package is £650 all-inclusive.
Forest Experience
Meditate in the surrounding of a beautiful forest. Learn new skills with bushcraft lessons, forest foraging as well as campfire cooking. Relax after a yoga workshop and massage
Overnight retreat £210.00
Beach Experience
Become one with mother nature fossil hunting and beach foraging. Meditation, massage and yoga classes finished off by a beach BB
£120 per person
Half-day meditation and foraging

Start the morning with a grounding exercise followed by a foraging adventure walk with the beautiful backdrop of mother nature. learn new skills and meet like-minded people.
Approx 2 to 3 hours long £25.00
Fishing Workshops
Enjoy the tranquillity of the river bank or out at sea with professional instructors on fishing accompanied by mindfulness mentors to ensure that you embrace the day to its fullest potential. All equipment is supplied.
Half-day £55.00
Give Us a Shout!
… I'm interested in HiS events and workshops